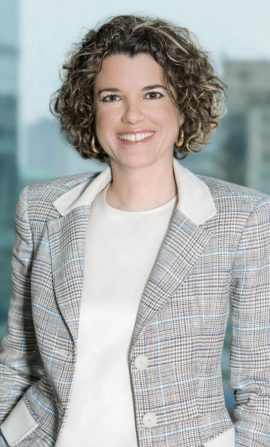 Julie Pominville,
CFA
Chief Operating Officer
As Chief Operating Officer, Julie is responsible for all of TCC's middle and back office operations, including administration of complex derivative products and information technology functions. Julie oversees these activities while ensuring process efficiency, data accuracy and the implementation of best-practices. She is also an active member of TCC's Executive Committee.
Prior to joining the team in 2016, Julie has led teams dedicated to data management, middle office functions, and business processes for important organizations in the public or private sectors. In these roles, she was in charge of implementing a rigorous governance and control framework, as well as managing all current operations. She brings over 15 years of experience within operation groups of large financial institutions.
Julie holds a Bachelor of Business Administration from HEC Montréal. She is also a CFA charterholder.
"In the end, it's the quality of our people that matters and can bring us a competitive edge."