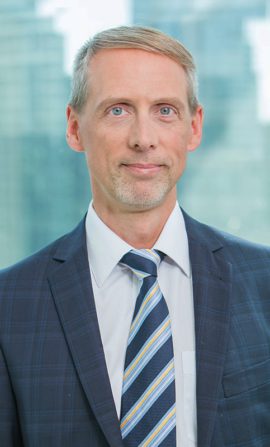 Stéphan Dumais,
CFA
Vice-President and Head Trader
As Vice-President and Head Trader, Stéphan oversees and conducts trading operations to implement the investment decisions made by the Investment Committee (IC), of which he is a longstanding member, and contributes to the tactical and strategic decision process. He is also a portfolio manager for various fixed income strategies.
Prior to joining the team in 2011, Stéphan was a senior fixed income trader for large private or para-public organizations. He brings over 20 years of experience in fixed income and derivatives trading.
Stéphan holds both a Bachelor of Science in Mathematics and Computer Science from the University of Montréal as well as a Master of Science in Finance from the University of Sherbrooke. He is also a CFA charterholder.
"Staying focused on our clients' needs and adding value to their portfolios is essential."